PGM 30 | The Organic Kitchen with Jonathan MacKay
Jul 23 2015
In our home, life revolves around the kitchen. While I grew up in a home that valued good homemade food and my mom was a great cook, I really have Jonathan to thank for my adult enjoyment and love of food. Under his tutelage I've learned the basics, from how to properly hold a chef's knife, how to fry perfect sunny-side-up eggs, and that more is always better! But Jonathan has something that I could never have: the instincts that truly great chefs and cooks have that allow them to taste a symphony of flavours before they've even made the first chop. Jonathan is inspired simply by the sight and smell of good ingredients, and he can create exquisite meals from a seemingly empty fridge. He cooks by feel, and truly believes that food should be experienced and enjoyed. We speak of all this and more in this episode. He is also the food editor for Pure Green and has created over 50 recipes for the magazine. I'm delighted to have him on the podcast so you get to meet him! Enjoy! Please leave us a review over on iTunes if you enjoyed the show, it helps us grow and gain new listeners, and any Instagram, Facebook or other sharing is very, very appreciated! Thank you!
Download MP3
---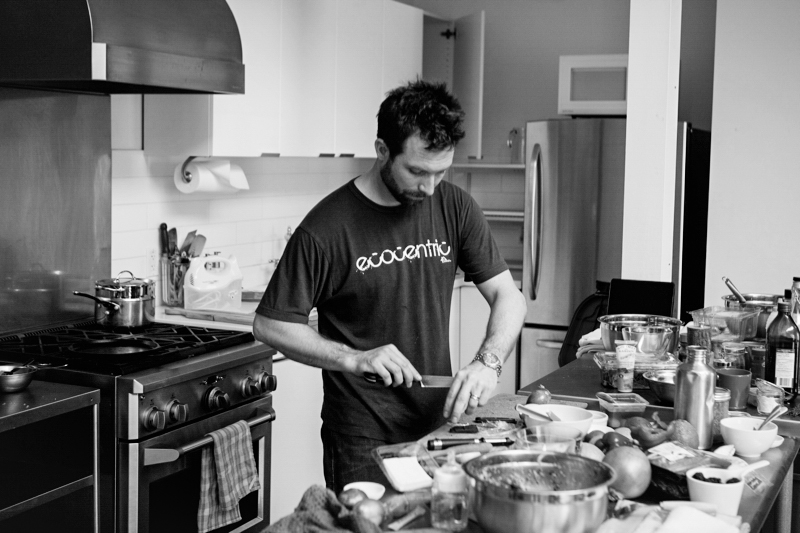 We sincerely hope you enjoy this episode of the PGM Podcast! Please help us spread the word by sharing the show if you enjoyed it! There's tweetable links below, and any Instagram, Facebook or other sharing is very, very appreciated! Please leave us a review over on iTunes if you enjoyed the show, it helps us grow and gain new listeners. Thanks for listening and see you next week! Listen/Subscribe in iTunes | Stitcher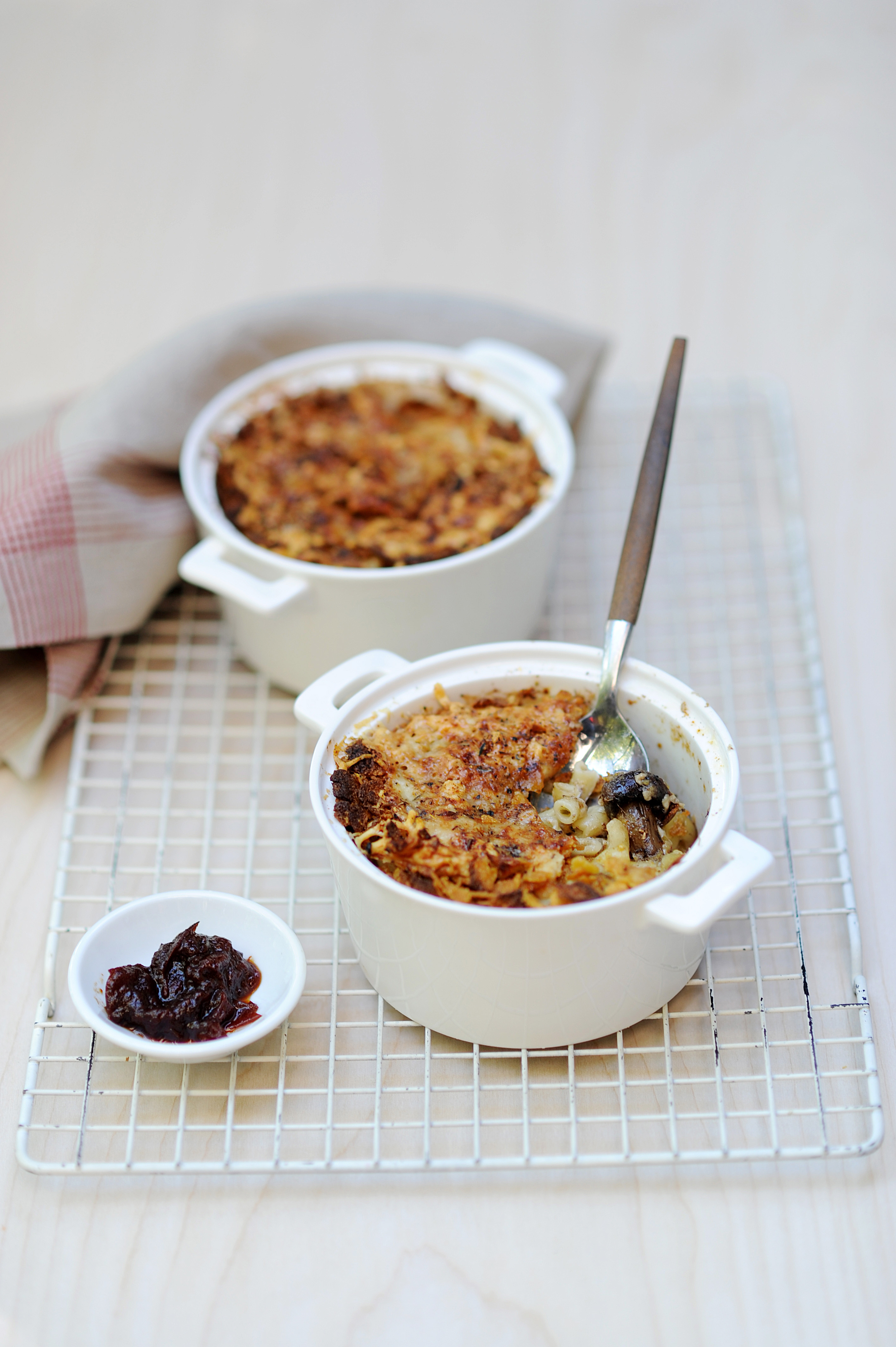 Jonathan's Best-Ever Macaroni & Cheese
"I grew up on homemade mac 'n' cheese. It has such great memories for me because it was made as a treat, a special-occasion food that was savoured so passionately by my dad that I can still hear his groans of approval. You had to be awfully quick to beat him to the crust! Thirty-some years later, we know a great deal more about quality, healthy, and organic ingredients, so I reverse-engineered our '70s family recipe, dressed it up, healthied it up, and managed to keep that same great texture and flavour that I remember. My parents requested it a great deal over this past year, and it was a treat to make it for them, if just to hear Mom's groans of approval in addition to Dad's. I hope our daughter Charlie is telling a similar story about Dad's mac 'n' cheese thirty-some years from now; I guarantee she'll get to eat it from time to time."
CREAM OF MUSHROOM SOUP
8 cups chopped button and cremini mushrooms
2 tbsp. frying oil, such as grapeseed
1 cup diced Spanish onion
1½ tsp. cracked black pepper
1 tsp. sea salt
1 pint 35% cream
MAC 'N' CHEESE:
900 grams macaroni
1 shallot, minced
1 batch Cream of Mushroom Soup
Reserved mushrooms
3 tbsp. dried thyme
500 grams aged white cheddar, shredded
2 cups slightly crushed organic corn or bran flake cereal
1/4 cup grated Parmesan cheese
1/2 tsp. cracked pepper
1/2 tsp. paprika
METHOD:
Cream of Mushroom Soup
Wash mushrooms; remove and reserve stems. Chop mushrooms caps and divide into two equal parts, adding stems to one of the halves. Reserve the other half for the mac 'n' cheese. Heat a skillet to medium-high heat. Add oil and onion; sauté until onion is slightly translucent, about 3 minutes. Add the half of mushrooms with stems to the pan along with pepper and salt, and sauté until mushrooms are soft, about 5 minutes. Stir in cream and reduce by half, or until quite thick. Add mixture to a blender in small batches and blend the mixture until creamy and smooth. Add water if it's too thick to blend smoothly.
Mac 'n' Cheese
Preheat oven to 375°F. In a 4-quart casserole dish, boil pasta until al dente (slightly chewy), then drain and rinse with cold water. Return to casserole dish. In a skillet over medium heat, sauté shallots until softened. Add mushroom soup, shallots, reserved mushroom pieces, thyme, and 400 grams cheddar to the casserole dish; mix everything together. Top mixture with crushed cereal and remaining 100 grams cheddar to form a crust. Sprinkle Parmesan, pepper, and paprika evenly over the top. Cover with a lid and bake at 375°F for 40 minutes. Uncover and cook for 5 more minutes or until the top is browned and crispy. Remove from oven and let stand for 10 minutes. Don't forget the ketchup!
PHOTOGRAPHY by JOSEPH+JAIME & ERIN MONETT for PGM | PODCAST produced by Ben Goldstein
What We Cover & Notes
Jonathan's earliest food memories; how experimentation and learning from failures helped him learn; and what he learned about cooking from his mom.
Lessons about food he wants to pass onto our daughter Charlie.
Where he gets his inspiration.
His process in the kitchen.
Our life in the kitchen, and how we approach food as a family.
His thoughts on eating sustainably.
How to choose good ingredients.
What he wants to experiment with next.