PGM 28 | Detox Your Cleaning with Authors of Homemade Cleaners
Jun 25 2015
In this episode we're digging into practical and actionable ideas. One of the things we all have to do is clean our homes. I love a clean, organized home, but actually cleaning is kind of the pits, especially if you're using toxic cleaning products. We touch all the surfaces in our home, and whatever chemicals we use to get that squeaky clean shine ends up on our skin and in our bodies. What's the big deal, you may ask? Well, many cleaners contain chemicals that can really mess you up - endocrine disruptors, carcinogens, neurotoxins - the list goes on and on. It's a difficult landscape to navigate, so today I'm talking with two women who wrote a whole entire book on it called Homemade Cleaners. Mandy Obrien and Dionna Ford are two busy moms who wanted to cut the toxins out of their cleaning regimen, without creating more work. The good news is that you can get that clean sparkle naturally, with products you likely already have in your kitchen. It's good for you, the environment, AND your pocketbook! Get the show notes at www.puregreenmag.com/podcast/homemadecleaners, and share your thoughts with us over on Facebook, at www.facebook.com/puregreenmag. Thanks for listening!
Download MP3
---
We sincerely hope you enjoy this episode of the PGM Podcast! Please help us spread the word by sharing the show if you enjoyed it! There's tweetable links below, and any Instagram, Facebook or other sharing is very, very appreciated! Please leave us a review over on iTunes if you enjoyed the show, it helps us grow and gain new listeners. Thanks for listening and see you next week! Listen/Subscribe in iTunes | Stitcher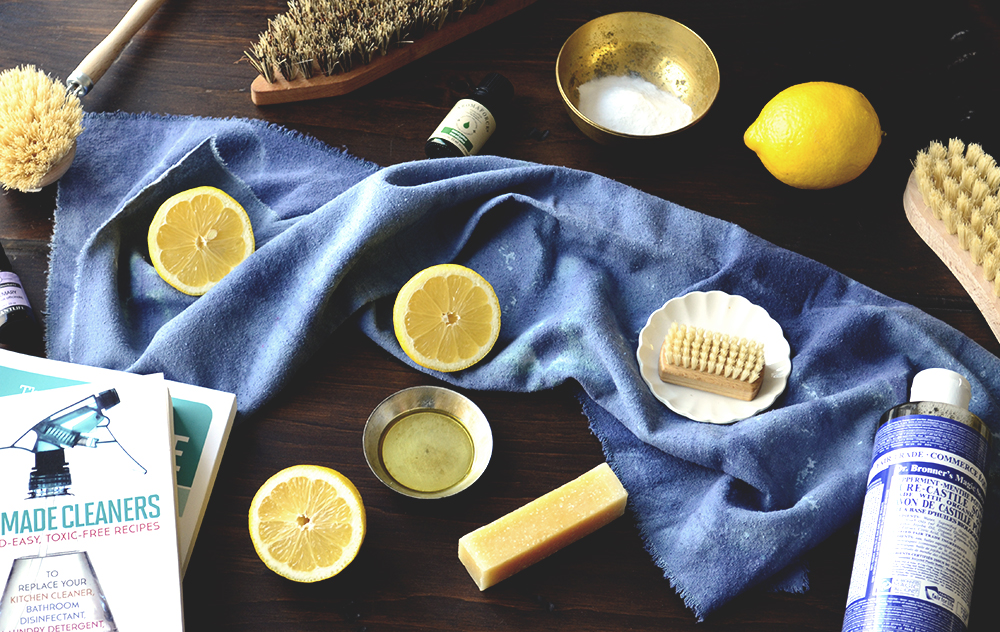 PHOTOGRAPHY by PGM | PODCAST produced by Ben Goldstein
What We Cover & Notes
Why is making cleaners yourself so important in terms of our health? What is so bad for us about commercial cleaners?

What are the main benefits?

What are the main things holding people back from trying homemade cleaners and what can you easily do to get started?

The main ingredients you need.
Why some vinegars are better than others.
How Mandy & Dionna forulated their recipes, and which ones are their favourites. *See below.
How to fit cleaning into your lifestyle and Mandy and Dionna's top tips.
*In honour of this episode, we've unlocked a feature previously reserved for our subscribers. Join our community to read it, and get Mandy & Dionna's must-have recipes! Like what you see? Subscribe Today!